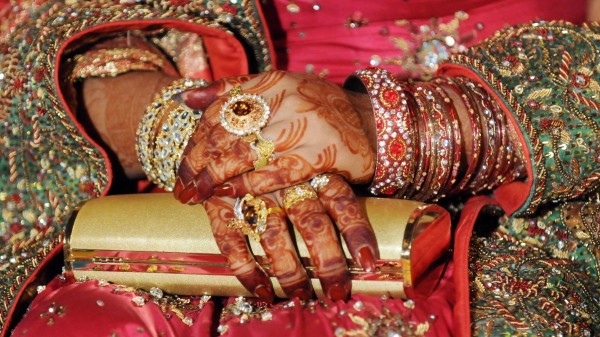 ---
The fault in Sindh's proposed marriage compulsion law
Instead of advocating for severe penalties for sexual crimes, curtailing basic rights is totally unacceptable
---
For years hardliners have been making excuses for the frequently occurring incidents of sexual abuse, attributing the crimes to women or a non-restrictive way of life, instead of demanding exemplary punishment for predators. Solutions are often offered in the form of a life style which is restrictive and curb the basic rights of a citizen, while absolving the predator of all blame.
Another recent attempt in this regard was the bill that Muttahida Majlis-e-Amal's Syed Abdul Rasheed submitted in the Sindh Assembly. This bill was asking to make it mandatory for parents to marry off their children after they reach the age of 18, while it was asking for a fine of Rs500 to be imposed on those found not following instructions. The proposed bill, also called the "Sindh Compulsory Marriage Act, 2021", would make it binding upon parents to submit an affidavit at the deputy commissioner's office offering an explaination if they have not been able to marry their children off at 18.
Thankfully this proposal was met with the kind of opposition it deserved, both, from the provincial assembly and human rights organisations. According to the Women Action Forum (WAF) it was legally, ethically, and economically wrong to force parents to marry off their children. Even though we start classifying people as adults at 18, it is a crucial age for them, especially when it comes to their education and self-development, while pushing them into a marriage may cause irreparable damage to their character and impact their future.
The Aurat Foundation called this bill a joke, categorically stating that marriage should be a matter of free will and instead of contributing positively to society such a practice would only enhance poverty and frustration, resulting in issues like domestic violence.
Child rights' activists also maintained that such legislation clashed with Article 16 of the Universal Declaration of Human Rights. The International Convention gave fundamental rights to parents for making their own choices, pertaining to a child's marriage.
According to Rasheed, the reason for submitting this proposed bill was an attempt to curb immorality in the country and this law would supposedly decrease sexual crimes. This reasoning is completely illogical as studies have shown that the majority of culprits involved in cases of sexual abuse were married. Very often children are sexually abused at the hands of relatives and even clerics, so getting married at 18 can hardly save a child, as abuse starts when they are much younger.
Instead of advocating for severe penalties for committing sexual crimes, making laws which curtail the basic rights of parents and children is totally unacceptable.
The provincial assembly passed The Sindh Child Marriage Restraint Act, 2013 in April, 2014, which declared the marriage of children under 18 years of age punishable by law, while it also provided penalties for a male contracting party, the person who solemnised the marriage, as well as the parent or guardian concerned. There was to be a prison sentence of up to three years and a fine of Rs 45,000.
Although it was definitely an important piece of legislation to end early marriages in Sindh, the law left room for amendments. One of the weaknesses in this law was that it did not include penalties if the groom was under 18. The law cannot be effective unless there is a penalty for whoever gives a child in marriage, irrespective of the child's gender.
This law also missed out on the local government tier in substantive clauses, and the Union Councils were authorised to issue a license for nikkah registrars. In fact, the local government barely played any role in the implementation of this act.
The young people of our country are our future and it is important that we create an environment for them that helps develop their character and enables them to live their lives as strong, progressive human beings. Forcing them into marriages just because the law says so, is barely a way to do that. A child's basic rights cannot be snatched away simply because the law is incapable of protecting them from the curse of sexual crimes.