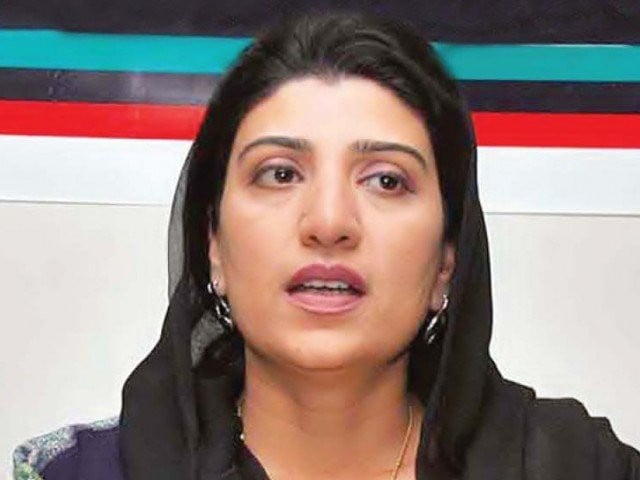 ---
ISLAMABAD:
An accountability court of Islamabad issued arrest warrants for former chairperson Benazir Income Support Programme (BISP) Farzana Raja and initiated proceedings to declare her an absconder.
During the proceedings into the BISP corruption reference on Wednesday, the court also rejected the plea of the accused to be exempted from hearing.
Judge Asghar Ali expressed irk at Raja's plea for the exemption, observing that she has not appeared for the hearing even for once.
The judge further noted that the accused has been seeking exemption from proceedings for the past one year, and has moved to the US a decade ago.
The court also issued arrest non-bailable warrants for Raja Abdul Munaf, the co-accused in the reference, and summoned all those accused to indict the former.
Alos read NAB files reference against CM Sindh in fake accounts case
The hearing was subsequently adjourned until May 24.
In March last year, National Accountability Bureau (NAB) filed a reference against alleged corruption in the BISP.
The Programme was instituted to provide relief to the underserved communities across Pakistan. Some 11 years after its establishment, however, it was discovered that financial irregularities existed for a significant chunk of that time period.
Within a few years after its establishment, under the stewardship of Farzana Raja, a discrepancy of Rs4.8 billion was discovered for the year 2012-13 owed to the awarding of unlawful contracts based on unfair practices.
In one case, a contract worth Rs2.74 billion was awarded without adherence to the rules of the Public Procurement Regulatory Authority.
COMMENTS
Comments are moderated and generally will be posted if they are on-topic and not abusive.
For more information, please see our Comments FAQ